CWA Local 1014 Labor Walk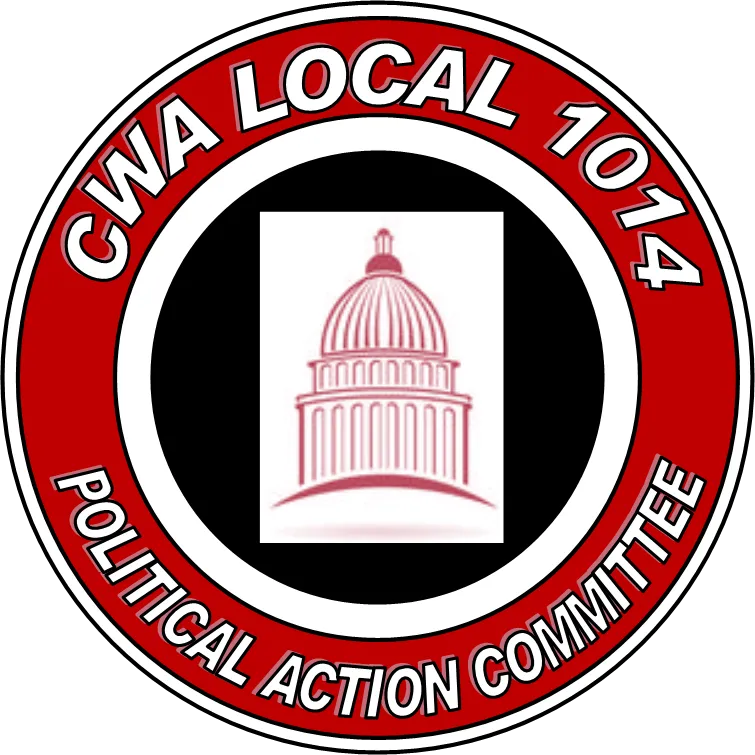 There's a direct relationship between the ballot box and the bread box, and what the union fights for and wins at the bargaining table can be taken away in the legislative halls. – Walter Reuther
To ensure the voices of the rich and powerful are not the only voices being heard in the halls of Congress, Local 1014 will participate in a "Labor Walk" in the Third Congressional District on Saturday, September 29. Democrat Andy Kim is challenging incumbent Republican Tom MacArthur in a district that stretches from the river towns in Burlington County to the shore towns in Ocean County. Polls show the race is a toss-up.
Local 1014 members participating on Saturday, September 29 will meet at the CWA Local 1036 office, 26 High Street Mount Holly, NJ at 9 am. The "Walks" are designed for completion by no later than 2 pm. If you haven't participated in Labor Walks before, don't worry! It's fun and easy—and you will go home knowing you helped protect workers and working families.
Andy Kim is endorsed by CWA and former President Barack Obama because Andy wants to ensure that all Americans have a chance at the American Dream. He wants to protect Social Security and Medicare, expand health coverage and defend and expand workers' rights.
Tom MacArthur is glued to a record of working for the interests of the wealthiest and most powerful. He was the only Member of Congress from New Jersey who voted for the 2017 Republican Tax Bill which effectively increased the property tax payments for many of his constituents as well as homeowners throughout New Jersey. A former health insurance executive, he also attempted to gut the Affordable Care Act, often known as "Obamacare".  
CWA District 1 Political Director Seth Hahn explains, "After Republicans gained control of the House, Senate and White House in the 2016 elections, they were under enormous pressure to repeal the ACA, having voted more than 50 times over the previous five years to repeal it.  But many of the provisions of ACA were very popular — Americans like protections for preexisting conditions and keeping their kids on their health insurance.  Republicans had spent half a decade voting to repeal the ACA, but they had no replacement.
By April of last year, efforts stalled. Enter MacArthur. He formed an alliance with the most extreme Republicans in the country, the House Freedom Caucus, and authored an amendment that ultimately led to the passage of health care repeal in the House. The MacArthur Amendment would have weakened key protections by allowing states to let insurers charge people with preexisting conditions more.  The amendment would have made it more likely insurers would cherry-pick young and healthier people, causing costs to skyrocket for older people or the nearly 4 million New Jerseyans with pre-existing conditions. The final version of the bill would have led to 23 million more Americans being uninsured and made big cuts to Medicaid.
We don't know why MacArthur keeps working against his constituents.  Maybe it's because Donald Trump has hosted lavish fundraisers for him, raising nearly $1 million.  Maybe it's because rich guys like him are the ones receiving the huge tax cuts he keeps voting for.  But we know one thing for sure: It's not because he is thinking of the thousands of Ocean County families whose health and well-being he is placing at risk."
This election is the most important election in your lifetime and one of the most important elections in the nation's history. We are looking for as many Local 1014 members as possible to show up for this extremely important event. We need you like we have never needed you before. Please contact this office for more information and to confirm your participation so we can be ready for you on Saturday, September 29.